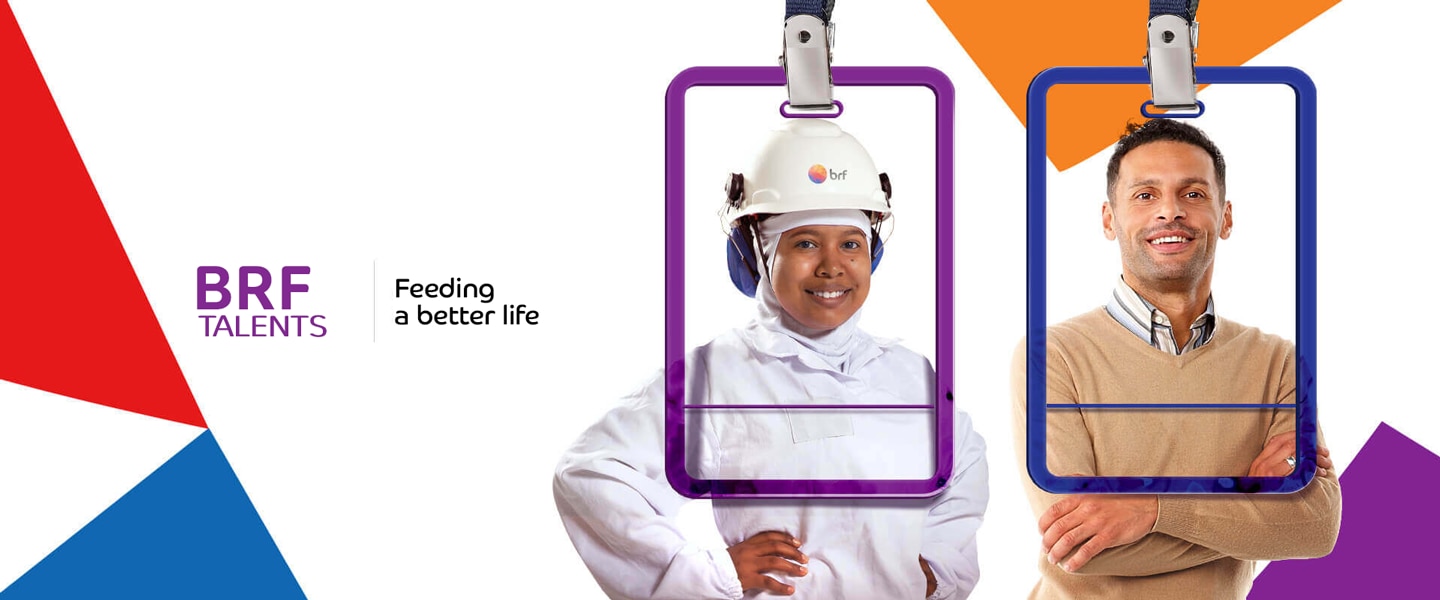 Feed Quality Assurance Staff
Feed Quality Assurance Staff
Have you ever imagined to be part of one of the biggest food companies in the world?
Nourish life is our commitment. This is not limited to food production – it extends to projects, initiatives and causes we embrace. In order to deliver quality products, we have a team dedicated to innovating every day. We have more than 90,000 employees worldwide. A large team that has a global vision, without leaving aside the local needs.
Each member of our team is important to make BRF one of the largest food companies in the world. We are guided by values that serve as a compass for our work. Ethics in all actions, transparency in our value chain and innovation are non-negotiable points for us.
Come and join us to be part of this food giant!
BRF values and promotes an inclusive and diverse culture. We consider persons with disabilities for all our opportunities.
#WeareBRF
Job Description
Alınması düşünülen yem hammaddelerden gelen numunelerin analizlerini yapmak ve sonuçlarını gerekli birimlere raporlamak.

Günlük olarak üretilen her yemden numuneler aldırarak analizlerini yapmak,rapor etmek ve üretimin kalitesinin kontrolünü sürekli kılmak.

Düşük maliyetli ve yüksek kaliteli yem üretiminin devamlılığına  katkıda bulunmak.

İSG,Hijyen ve Biyogüvenlik Kurallarına uymak ve üretim prosesinin tamamında uyulmasını sağlamak.

Aylık kullanılacak malzeme ve kimyasalların belirlenip , siparişini vermek,stok takibi yapmak.

Birim müdürünün bilgisi ve izni dahilinde gerektiği durumlarda QA bağlı diğer laboratuvarlara yardımcı olmak.

Gıda güvenliği ile ilgili konuları Kalite Güvence Birimine rapor edilmesini sağlamak.

Feed Labrotory ile ilgili gerektiği durumlarda gelişen teknolojiye ayak uydurmak ve bunları Laboratuvarın Talimat ve Prosedürlerine uydurmak, bu gelişmeler ile alakalı birim müdürüne bilgi aktarmak.

Feed Laboratuvar da kullanılan alet ekipmanın düzgün kullanılmasını gerçekleştirmek alet ekipman ile ilgili kalibrasyonlarının düzenli yapılmasını sağlamak ve herhangi bir aksaklık olduğunda bununla ilgili birim müdürüne bilgi vermek.
Job Description
Kalite Yönetim sisteminin gerekliliklerine uymak.

Gıda güvenliği yönetim sisteminin gerekliliklerine uymak.

Helal gıda üretiminin gerekliliklerine uymak.

İSG yönetim sisteminin uygulanması ve geliştirilmesi için etkinliklere gözle görülür bir katılım sağlar.

Kimsenin sağlığını ve güvenliğini kasten ya da dikkatsizlik içinde tehlikeye atmaz.

Mevcut kaynakları etkili bir şekilde kullanır.

Bütün  SEÇ  tehlikelerini, kazalarını, vakalarını ve gerçek ya da potansiyel kaybın yaşandığı sapmaları rapor eder.

Uygun kişisel koruyucu ekipman ve güvenlik sistemlerini kullanır.

Makul SEÇ talimatlarına ve güvenli çalışma prosedürlerine uyar.

Acil durum ve tahliye prosedürlerine aşinadır.

Risk değerlendirmesinin hazırlanmasına

yardım eder.
Desirable requirements
MYO ya da Fakülte Mezunu Lisans ( Kimya , Gıda ).

Tercihen ingilizce bilen.

İyi derecede Office programlarını kullanabilen.

Ekip Çalışmasına Uygun.

Öğrenmeye ve Gelişmeye açık.

İletişim becerileri güçlü.

Analitik düşünme ve çözüm odaklılık.

İzmir'de yaşayan ya da yaşayabilecek olan.
Stay tuned on our Website to be aware about all the job opportunities we have!