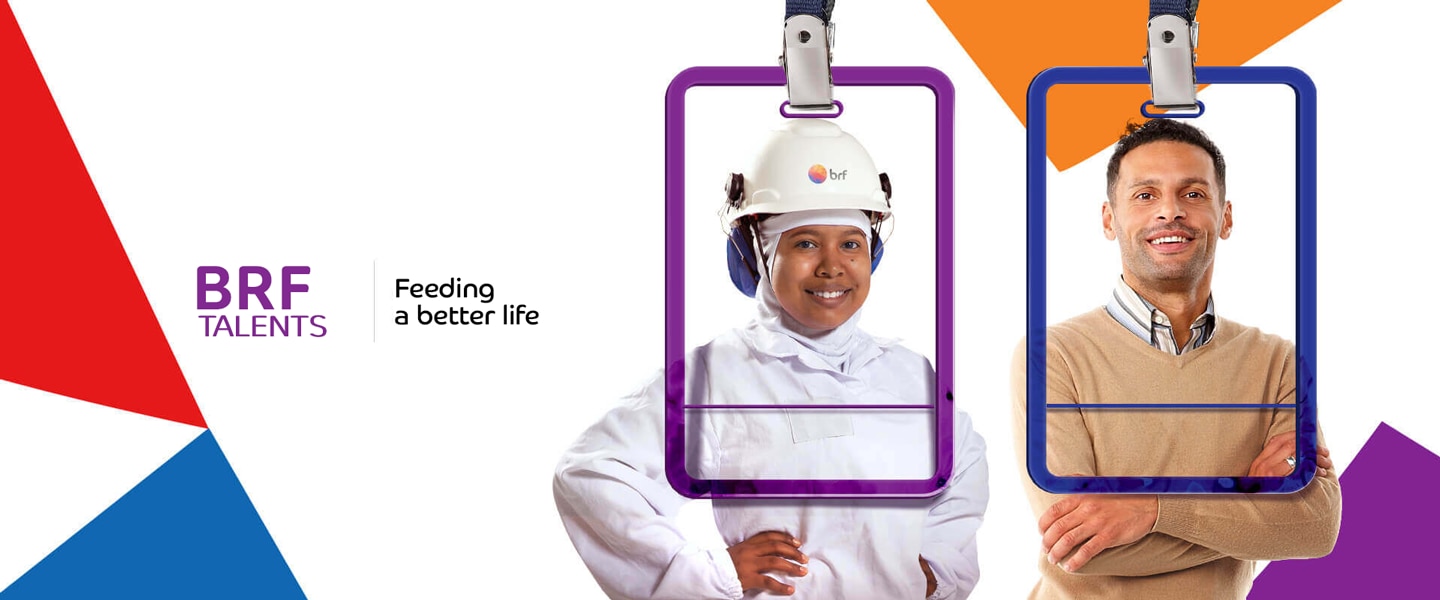 HR Business Partner(Prod&Agro) - Bandırma
HR Business Partner(Prod&Agro) - Bandırma
Balıkesir, Bal?kesir, TR, 10000
Have you ever imagined to be part of one of the biggest food companies in the world?
Nourish life is our commitment. This is not limited to food production – it extends to projects, initiatives and causes we embrace. In order to deliver quality products, we have a team dedicated to innovating every day. We have more than 90,000 employees worldwide. A large team that has a global vision, without leaving aside the local needs.
Each member of our team is important to make BRF one of the largest food companies in the world. We are guided by values that serve as a compass for our work. Ethics in all actions, transparency in our value chain and innovation are non-negotiable points for us.
Come and join us to be part of this food giant!
BRF values and promotes an inclusive and diverse culture. We consider persons with disabilities for all our opportunities.
#WeareBRF
Job Description
Build up and maintain a close relationship with internal customers
Provide coaching to employees and management;
Take ownership for initiatives and projects as assigned based on organizational needs for area of responsibility and the global initiatives relevant to the same.
To equip new comers with necessary business orientation and play a crucial role in the selection of candidates
Recommend, implement and update guidelines and policies to ensure relevant HR services and consistent standards of employment
Work closely with Management in structuring and developing their respective teams and support agreed action plans
Manage recruitment process of all positions within area of responsibility in alignment with Talent Acquisition Teams and Line Manager according to defined standards.
Manage headcount planning, salary rounds and promotions/salary adjustments for defined areas in accordance with agreed process and in close partnership with the HR team and the line managers.
Drive the implementation of Employee & Management Development tools and concepts (such as Development plans, Talent Management and Succession Planning initiatives). Guidance on this will be provided by the Regional Talent team
Desirable requirements
Located in Bandırma or Willing to Live in Bandırma
Bachelor's degree in engineering, business or HR related field
Minimum of 3 years progressive work experience in the generalist field of HR
Fluent in English (written and oral)
Excellent knowledge of Microsoft Office
Multiple project handling experience
Well-organized, a self-starter with enthusiasm and initiative
Customer oriented, approachable and strong interpersonal skills
Strong written and verbal communication skills
A good team player with supervisory and management skills having previous background in leading teams
Business Focus
SAP & Success Factor knowledge will be a plus
No restriction to travel
Stay tuned on our Website to be aware about all the job opportunities we have!