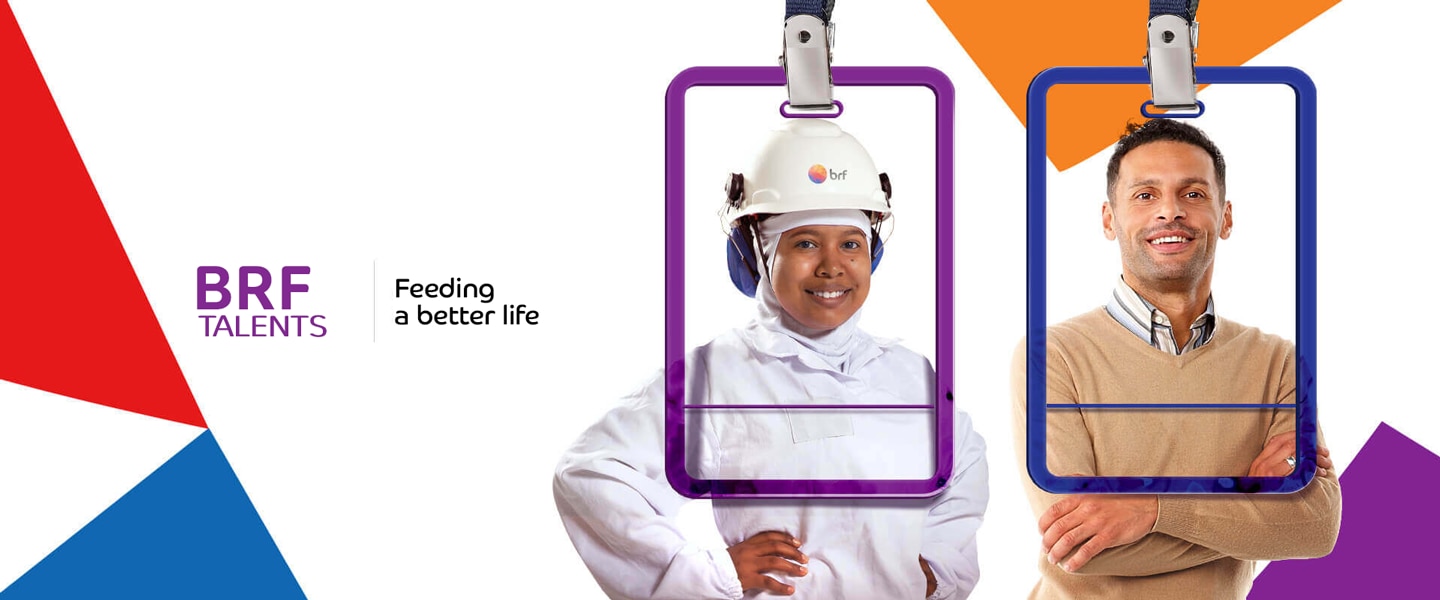 Performance Management Specialist
Performance Management Specialist
Balıkesir, Bal?kesir, TR, 10000
Have you ever imagined to be part of one of the biggest food companies in the world?
Nourish life is our commitment. This is not limited to food production – it extends to projects, initiatives and causes we embrace. In order to deliver quality products, we have a team dedicated to innovating every day. We have more than 90,000 employees worldwide. A large team that has a global vision, without leaving aside the local needs.
Each member of our team is important to make BRF one of the largest food companies in the world. We are guided by values that serve as a compass for our work. Ethics in all actions, transparency in our value chain and innovation are non-negotiable points for us.
Come and join us to be part of this food giant!
BRF values and promotes an inclusive and diverse culture. We consider persons with disabilities for all our opportunities.
Job Description
Support to set KPI's, follow up, track the KPI's, ensure that the performance is analyzed and reported across all related functions.

Manage tools under MBO methodology & Performance management (STARx project ACTIO), make alignments with region regarding to process.

Ensure the plans under performance targets and company general goals are followed up by related teams in terms of results, action plans.

Prepare, collect, verify, format, and visualize data to facilitate decisions related to business performance, while suggesting solutions for process improvement.

Regularly communicate with Agro and Production CIEX teams, production supervisors to collect, monitor and analyze dedicated KPI's (Efficiency, Yield, Performance, Productivity, FCR, Mortality, LAW, Broiler-Operation Cost) with aligning Controlling team.

Analyze the business process with related functions outputs, to make the necessary research, analysis and reporting, to prepare presentations, by means of Management Requirements and Consolidation with all departments. (Simulation tools, Dashboards, one-time analysis) aligning with the strategy and OMP & tactical plans.

To follow up economic and sectoral developments, competitor strategies and market opportunities to support the business development projects and report in regular templates / timelines. (get support from category - market intelligence and consumer insights/trends researches)

Create materials for ad-hoc studies, induction presentation, C-level management materials.
Requirements
University Graduation from Engineering, Administration, or other related areas

At least 3 - 5 years experiences in Budget and Performance Management Areas

Knowledge of management by guidelines, PDCA Methodology

Knowledge in goal deployment and project management;

English: Advanced Level (Written & Verbal)

Good MS Office Knowledge and Skills (specifically Excel & Power Point)

Power BI knowledge is desired

Business Intelligence tools

SAP user knowledge

KPI management / Performance Tracking (MBO Methodology)
Requirements
Good Financial perspective, Knowledge in financial management

Communicates efficiently (both verbal & written)

Planning skill

Results oriented, Action oriented

Analytical thinking

Strategic mindset and vision

Good team player / Project member

Adaptability to situations/ changing environment.

Ensures accountability

Ability to achieve outcomes within agreed timeframes and under time pressures.
Stay tuned on our Website to be aware about all the job opportunities we have!