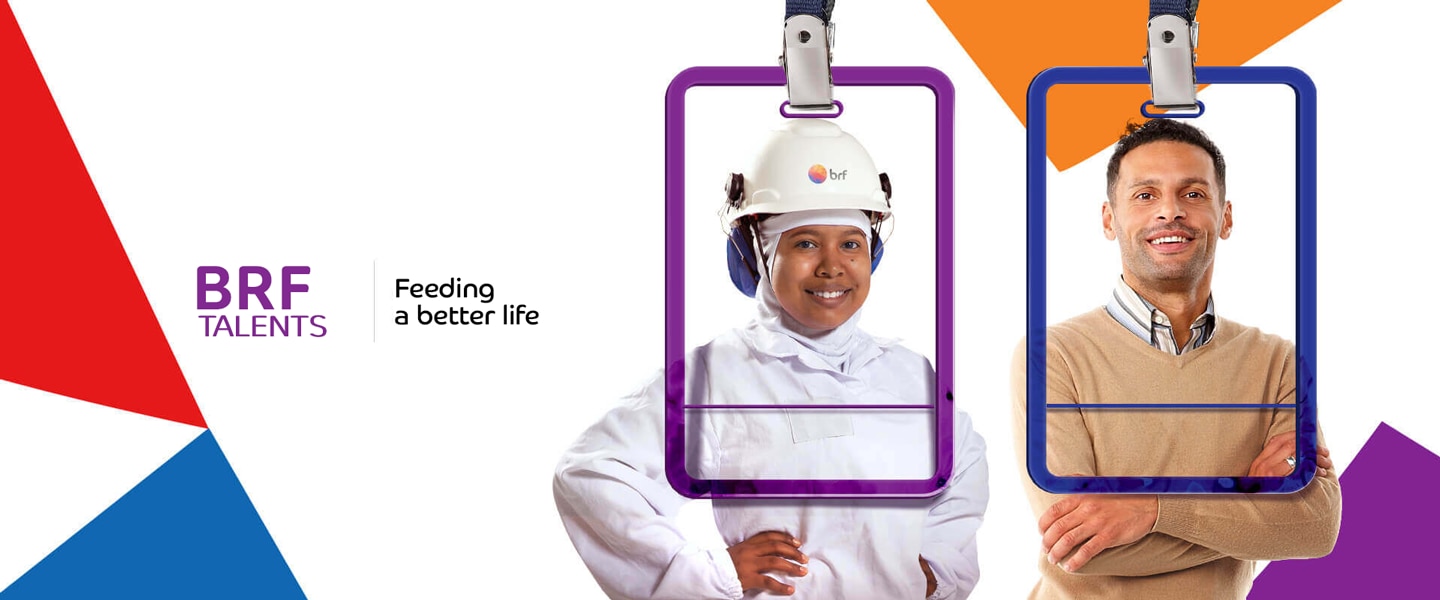 Balikesir, Bal?kesir, TR, 10000
Have you ever imagined to be part of one of the biggest food companies in the world?
Nourish life is our commitment. This is not limited to food production – it extends to projects, initiatives and causes we embrace. In order to deliver quality products, we have a team dedicated to innovating every day. We have more than 90,000 employees worldwide. A large team that has a global vision, without leaving aside the local needs.
Each member of our team is important to make BRF one of the largest food companies in the world. We are guided by values that serve as a compass for our work. Ethics in all actions, transparency in our value chain and innovation are non-negotiable points for us.
Come and join us to be part of this food giant!
BRF values and promotes an inclusive and diverse culture. We consider persons with disabilities for all our opportunities.
#WeareBRF
Job Description
Kümeslerde günlük mortaliteyi kontrol etmek, yapılan bütün işlemlerin verilerini ilgili programlara girmek raporlamak ve kesim programlarını organize etmek,

Yarka ve tavukların kümese sevkinden itibaren gerekli kontrol, ölçüm, analiz ve raporlamaları yapmak ve raporlamak,

Haftalık zaiyat , gramaj ve üretim  veri girişlerini yapmak ve raporlamak,

Kümeslerin biyogüvenlik kurallarına uymasını sağlamak ve takip etmek,

Aşı dolapları, aşı hazırlama ve kontrol ekibi ve aşı ekibinin eğitim ve kontrollerini yaparak aşılama kalitesini en iyi seviyede tutmak,

Bütçeye uyumu sağlamak ve takip etmek,

Sorumlu olduğu personelin takım hedeflerini belirlemek, uygulanmasını sağlamak, performanslarını değerlendirmek ve personelini motive etmek,

Belirlenen hedefleri yakalamak için gerekli aksiyonları alarak hedeflerin gerçekleşmesini sağlamak,

Sorumlu olduğu personelin her türlü ihtiyaç ve sorunları ile ilgilenmek.

Damzılık  kümeslerinin ihtiyacı olan ilaç, aşı, dezenfektan ve diğer sarf malzemelerinin takibini yaparak teminini sağlamak,
Job Description
Gıda güvenliği ile ilgili konuların kalite güvence bölümüne rapor edilmesini sağlamak,ISO22000-HACCP, ISO9001 ve ISO14001&OHSAS18001 sistemlerinin gereklerini yerine getirmek, ISO27001 kapsamnda düzenlenmiş olan BGYS-Bilgi Güvenliği Yönetim Sistemi gerekliliklerini yerine getirmek ve şirket bilgilerinin gizliliğini, bütünlüğünü ve erişilebilirliğini korumak,

Alanıyla ilgili yasal gelişmeleri takip etmek ve öğrenmek,

Kalite Yönetim Sisteminin Gerekliliklerine Uymak,

Gıda Güvenliği Yönetim Sisteminin Gerekliliklerine Uymak,

Helal Gıda Üretiminin Gerekliliklerine Uymak,

Alanındaki ve Bölümündeki Özel Müşteri Gerekliliklerine  Uymak,

Piliçlere uygulanan aşı ve ilaç benzeri tıbbi ürünleri türkvet kayıt sisteminde reçetelendirmek.
Desirable requirements
Üniversitelerin Veteriner Fakültelerinden mezun,

Tercihen akıcı derecede İngilizce bilen,

B sınıfı ehliyeti olan ve aktif olarak araç kullanabilen,

İyi derecede MS Office (Word/Excel/Powerpoint) programlarını kullanabilen,

Stres yönetimi becerisi yüksek,

İletişim becerisi güçlü,

Planlama ve organizasyon yeteneği gelişmiş,

Problem çözme becerisi yüksek,

İş takibi konusunda dikkatli,

Esnek çalışma saatlerine uyum sağlayabilen,

Broiler damızlık sevk ve idaresi konularında bilgi sahibi.

Bandırma'da yaşayan veya yaşayabilecek olan.
Stay tuned on our Website to be aware about all the job opportunities we have!