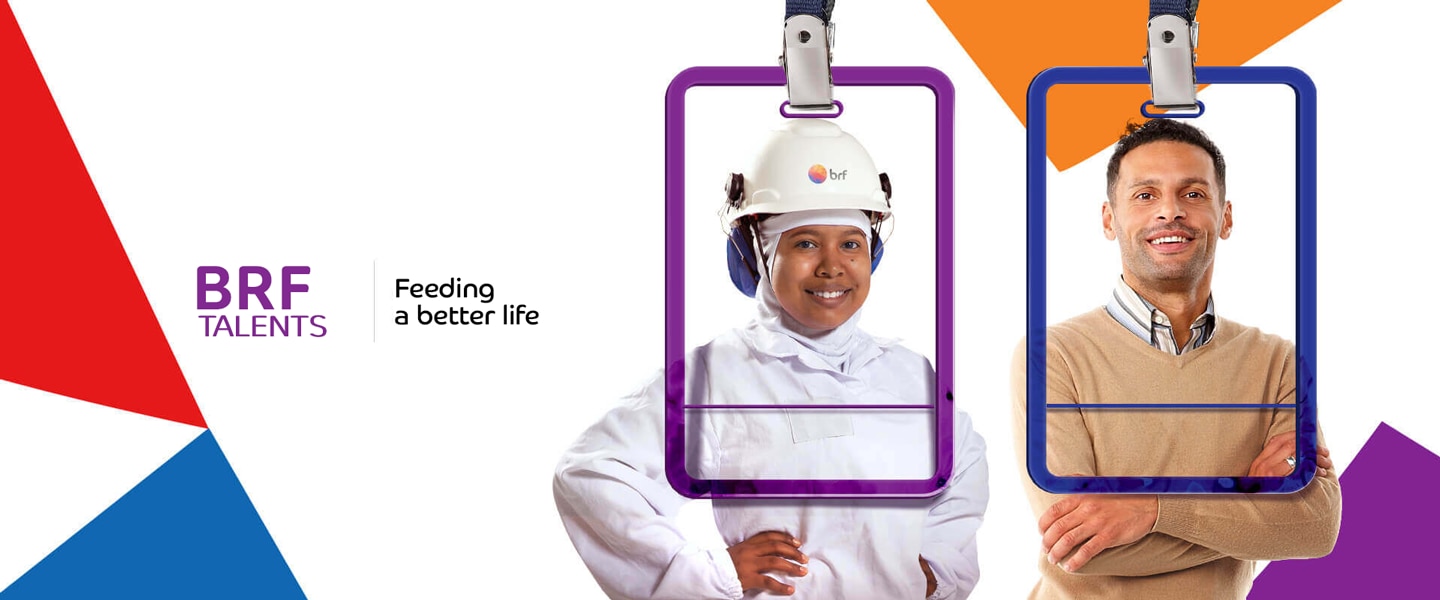 Balikesir, Bal?kesir, TR, 10000
Have you ever imagined to be part of one of the biggest food companies in the world?
Nourish life is our commitment. This is not limited to food production – it extends to projects, initiatives and causes we embrace. In order to deliver quality products, we have a team dedicated to innovating every day. We have more than 90,000 employees worldwide. A large team that has a global vision, without leaving aside the local needs.
Each member of our team is important to make BRF one of the largest food companies in the world. We are guided by values that serve as a compass for our work. Ethics in all actions, transparency in our value chain and innovation are non-negotiable points for us.
Come and join us to be part of this food giant!
BRF values and promotes an inclusive and diverse culture. We consider persons with disabilities for all our opportunities.
Job Description
Find new opportunities, creating an innovation pipeline to continually bring improvements to processes, aligned with business strategies.

Ensure the strategic deployment of the company's guidelines through goals, indicators and standardized routines that support solid results.

Manage the evolution of performance, through analysis of KPIs, proposing the necessary plans and actions, aiming to ensure compliance with the established goals and objectives.

Form a technical team with the capacity to create, implement and sustain a culture of continuous improvement. Act as a coach for project leaders, ensuring necessary support based on qualification and training.

Continuously find to implement existing internal and external good practices, together with other sites, suppliers, and business partners

Tirelessly drive progress, working cross-functionally with the operation, to overcome obstacles and meet deadlines, goals, and objectives.

Establish processes, practices and operational procedures that help realize the innovation vision effectively and efficiently now and in the future.

Develop and control, together with those responsible for the operation, the company's budget, and lead projects to reduce costs and manufacturing losses.

Make connections and strategic partnerships to achieve the main business objectives.
Requirements
Graduated in Administration, Finance or Production Engineering, Veterinarian or related areas

Minimum 5 years of experience

in Poultry/Food sector

Knowledge of the Agro operations chain

Turkish : Native language

English : Advanced Level

Good knowledge of MS Office (Excel/Word);

Understanding & application of problem solving tools (PDCA, Cause & Effect Diagram)

Strong Management and Leadership skills.

Negotiation Knowledge and skills
.
Team player

Problem solver

Analytical thinking

Result-oriented

Proactive, take initiative

Team leadership skills

Good organizational and communication skills

Good ability to work under pressure

Willing to Live in Bandırma
Stay tuned on our Website to be aware about all the job opportunities we have!