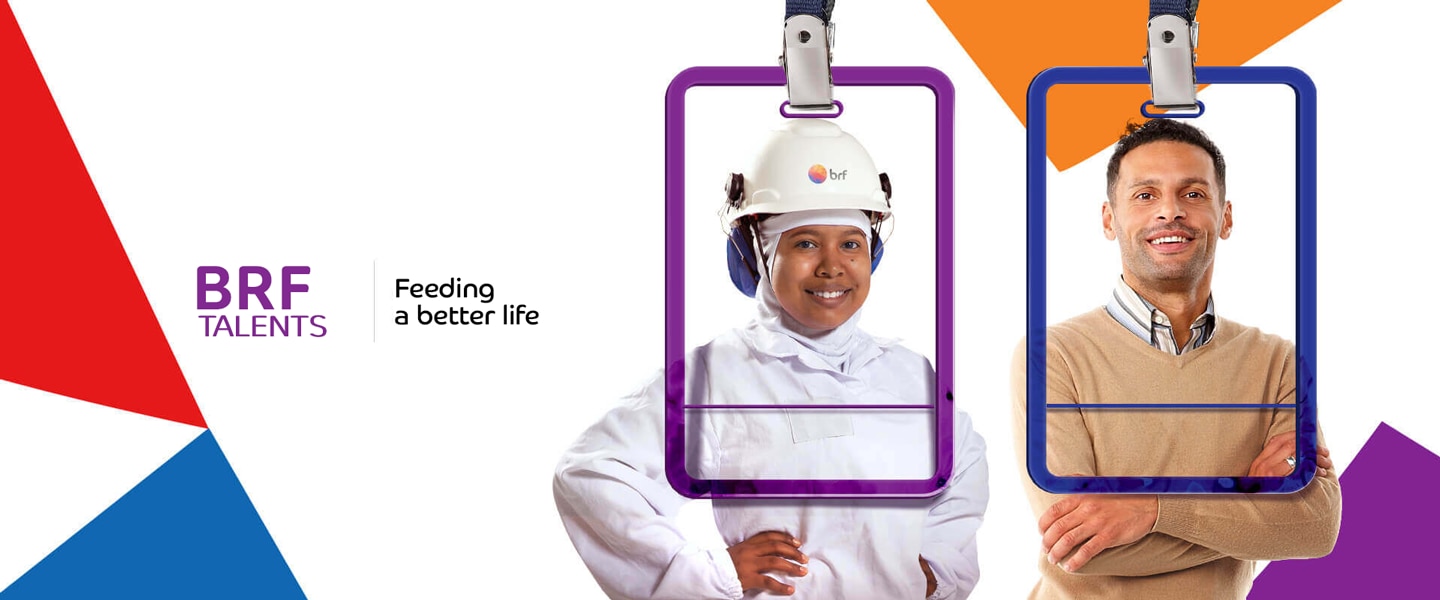 Quality Assurance Laboratory Supervisor -Elazığ
Quality Assurance Laboratory Supervisor -Elazığ
Elazığ, Elaz??, TR, 23000
Have you ever imagined to be part of one of the biggest food companies in the world?
Nourish life is our commitment. This is not limited to food production – it extends to projects, initiatives and causes we embrace. In order to deliver quality products, we have a team dedicated to innovating every day. We have more than 90,000 employees worldwide. A large team that has a global vision, without leaving aside the local needs.
Each member of our team is important to make BRF one of the largest food companies in the world. We are guided by values that serve as a compass for our work. Ethics in all actions, transparency in our value chain and innovation are non-negotiable points for us.
Come and join us to be part of this food giant!
BRF values and promotes an inclusive and diverse culture. We consider persons with disabilities for all our opportunities.
#WeareBRF
Job Description
Elazığ Kalite Güvence Birimine ait Gıda Laboratuvarı , Yem Fabrikası Laboratuvarı ve Teşhis ve Analiz Laboratuvarından sorumlu olmak  bu Laboratuvarlarda daima iyileştirmeler üzerine çalışmak ve doğabilecek herhangi aksaklıklara karşı önlem almak bunları Kalite Güvence Manager ne aktarmak.

Damızlık ve broiler sürülerinin sağlık kontrollerini gerçekleştirmek için gelen numunelere nekropsi ve mikrobiyolojik ekimler yapmak, serolojik testler uygulamak varsa hastalığın teşhisini yapmak. Bu konular ile ilgili Canlı Üretim Birimine bilgi vermek

Kalite Güvenceye Bağlı Laboratuvarlar içindeki düzeltici ve önleyici eylemler için karar alma sürecine dahil olmak

Kuluçka biriminde rutin olarak hijyen ve küf konrolü yapılan petrilerin Teşhis Laboratuvarında analizlerin sonuçlarını kontrol etmek, gerekli kararların alınmasını sağlamak

Sahada salmonella ile mücadelede etkin rol oynamak canlı üretim ekibine yol göstermek

Gıda güvenliği riski ortaya çıktığında ,Kalite güvence bölümü, ile temasa geçmek ve ilk olarak bağlı bulunduğu bölüm müdürünü bilgilendirmek.

Şirketin ana hedeflerine verilen görevleri ve bu hedeflere ulaşmada izlenen KPI'lar arasında görev ve yetkileri içinde yer alan görevleri yerine getirmek.

Elazığ Laboratuvarlar ile ilgili projeleri gerçekleştirmek Capex için Laboratuvar gerekli ekipmanları belirlemek ve teknik ekibe bilgi vermek

Elazığ Teşhis ve Analiz , Gıda Laboratuvarı , Yem Laboratuvarı Bütçeleri için her birimden personel görevlendirmek bu personellerden Bütçe ile ilgili bigileri alarak Bütçeye uyumlu şekilde kalmak
Desirable requirements
Tercihen Veteriner Fakültesi mezunu ya da ilgili fakültelerden mezun olmak

İngilizce – İleri Seviye

En az 4 yıl deneyimli

Yem ve Kanatlı sektöründe tercihen tecrübeli

MS Office (Excel&PowerPoint) kullanabilen

Proaktif

Liderlik Becerileri olan

Öğrenmeye ve Gelişmeye Açık

Analitik Düşünme

Problem Çözme Becerisi

Planlama, Koordinasyon Becerisi

İletişim Becerisi

Elazığ'da yaşayan veya Elazığ'da yaşamaya istekli
Stay tuned on our Website to be aware about all the job opportunities we have!